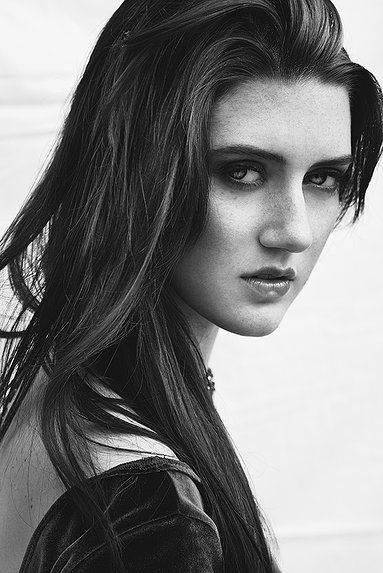 For starters, tell us something about you not found in your official bio or on your website.

Sure! Well, I am actually an Ambassador Girl Scout and have been a Girl Scout for 12 years. I am currently working on my Gold award, which is the equivalent to an Eagle Scout Award.

What made you want to be an actress?

I actually started as a dancer, and over time I found that my favorite part of dancing was performing. Every time I saw a movie I just thought, "I want to be that person, I want to perform and move audience the way these wonderful actors move me; whether it be to dance, to cry, or to laugh along with the character." I also love the fact that movies whisk the audience away and take them on a journey.

Who are some of your influences and favorite actors or actresses?

I have always been a big fan of classic old movies, and I am enamored by almost every period piece I watched. I also love a good action movie. There are SO many fantastic actors that I really admire so much. My favorite actress at the moment is Anne Hathaway, I'd like to model myself after her as her characters are so vast and I greatly admire her. I also really look up to the Iconic Audrey Hepburn. Of course as a dancer I have a fascination with Gene Kelly & Fred Astaire.

What acting methods and styles have you studied?

I have dabbled in a lot of different styles and methods. I try to approach acting with a mixture of the Lee Strasberg Method and Meisner technique. I really took to comedic improve for a while, and actually trained performed with an improve troupe as well. I am still training and learning every day, as an actor will never stop learning!

What is your dream role?

If I were to have a specific dream role I think it would be in the likeness of Audrey Hepburn's biography. It would combine my love of her as a philanthropist and person, the roles she played, and dance, as she was first a ballerina before taking up acting.

Who in the industry would you most like to work with?

I would give anything to work with Martin Scorsese. He is simply a legend; the man is a genius! I also would love to in some way help with his film restoration organization.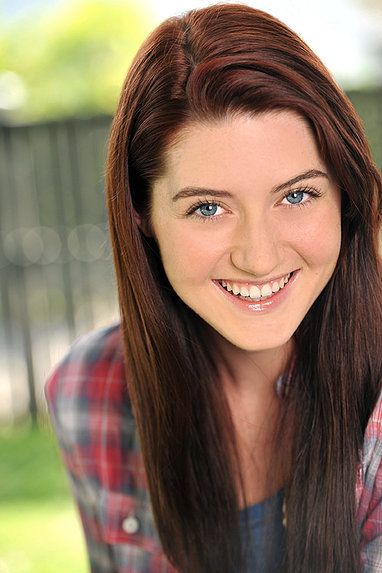 Which do you prefer, stage or film and why?

I prefer film, because I am also an artist and I love the magic you can create visually with a film, especially now with all of the special effects and CGI. On the performance side, I like the realness of acting in films.

Who plays you in the story of your life?

Oh goodness, with my current life it would have to be someone young and they would have to dance! Maybe Elle Fanning.

How much preparation on average do you put into character development?

If it is a bigger role, I try to put in at least an hour or more every day, but it's the type of thing where it is always in the back of my mind and I make realizations about the character over time. However if I have a short time to develop the character, I will study it until I know it, then leave it alone. I do well when it is fresh in my brain.

What type of Directors do you prefer to work with?

I definitely feed off of positive energy, and I have lucked out to work with some really inspiring directors.

What genre of films do you prefer to appear in?

I really am just soaking up everything that I can, but as I said previously I LOVE period pieces, and musicals are just so fun. I also do acrobatics and sword fighting, so I really get into the stunts of action movies.

If you could appear in a remake of any film, what would it be and which role?

I would love to play Rose in Titanic, but who wouldn't? Especially playing alongside Leonardo Dicaprio!

How have you grown as an actress since you appeared in H2O: Supply and Demand?

Oh wow, that was my first real role as an actor. I feel that I have gained so much confidence in myself and my acting. I have also learned so much about the business over that time. I am so thankful for the opportunity, it gave me my first chance to see what it was like to be a working actor.

What was it like working with Director Chris Greene?

Mr. Chris Greene is a friend that I know I will have for the rest of my life. He was so wonderful; he gave me confidence in myself as an actor and a chance to play something I hadn't gotten the chance to before. He believed in me and he was such an excellent director. We had so much fun on set while staying on track. I have learned a lot from this talented man. I definitely look up to him.

In your opinion, can acting be taught or learned or does it come naturally?

To me, acting is something that we all do effortlessly when we are young. Just like our imagination, we often tend to push it aside or stop using it as we grow older. Some elements definitely come naturally, and some elements are taught. It is different for everyone.

While researching you for this interview, I couldn't help but notice the many looks and styles you have created for yourself. It's as if you could seamlessly be dropped into any role. What is your preferred style?

I love to become different characters. However I usually have a very artsy style, I guess I look at my style as an expression, but I definitely keep up with the times! I love to style others as well for events or shoots.

Which is a bigger passion for you, acting, modeling or dance?

Although I have spent 15 years of my life in a dance studio, I would have to say my biggest passion is acting. I like to be well rounded, however, and I couldn't just work and participate in acting!

Where is Anna East in five years?

Anna East is a known name around town, I may have had some parts in a TV show or a few movies. I will be a working actress and working on my business degree as well. I may be working out a deal for a travel show and will definitely be working with an organization or two to conserve and protect our rainforests.

What's up next for you and what can we see you in next?

Right now I am gearing up to shoot a dance film this winter which I am very excited about. I recently just shot an LG commercial for the Healing Campaign & a commercial for AT&T. Make sure to look out for me on an episode of the brand new show, "Tattoo Nightmares" on Spike TV which is scheduled to air in the beginning of 2013!